Columbia College Rose Research Ambassadors
The Columbia College Rose Research Ambassador program allows students who have successfully completed Contemporary Civilization to promote a culture of scholarship, investigation and community that Contemporary Civilization fosters early on in students' time at Columbia. It provides an opportunity for students to consider how Contemporary Civilization informs their intellectual investigations in specific fields and/or areas of research.
Writing about and reflecting on research, and by building on their earlier exposure to texts covered in CC, Research Ambassadors consider research as an extension of their engagement with core texts. They are able to demystify the research process, allowing them to consider how research further strengthens the skills they developed in Contemporary Civilization. The program allows students to consider how research gives them the flexibility of mind required in any post-graduate plan they seek to pursue, a mission that is at the heart of Contemporary Civilization.
Research Ambassadors are also available for near peer advising*, and contribute blog pieces to a webpage on the Academic Affairs website. The objective of this blog is to allow students to reflect upon their CC Journey, to promote a culture of research and scholarship among undergraduates, to empower the broader undergraduate community to engage in or consider research opportunities.
Read the CC Rose Research Ambassadors Blog.
* Students can find the near-peer advising schedule below under each fellow. Please note, the advising sessions are open to all and students can join the session at any time during the allotted hour.
2021-2022 CC Rose Research Ambassadors & Near-Peer Advisors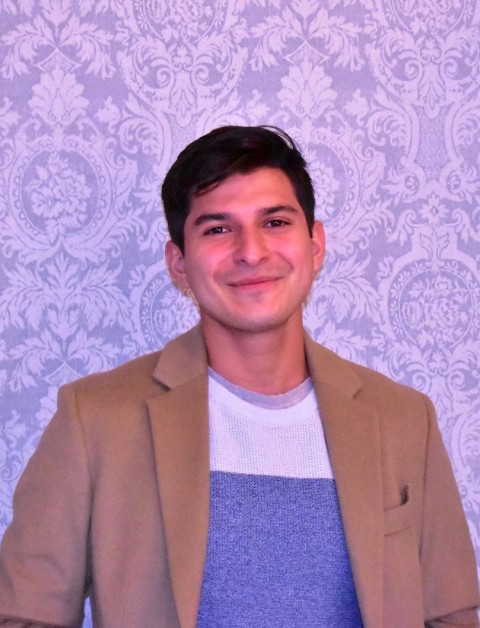 Christian Flores CC'22
Christian Flores is a current senior who is joint majoring in Economics and Political Science. He strongly identifies with the First-Generation, Low-Income (FGLI) community and is eager to discuss anything ranging from picking a major to how to best connect with professors. He also loves to play soccer and video games in his free time. As someone who constantly changes his mind about potential careers, Christian can also offer some insight into navigating one's future!
Christian's Spring 2022 Near-Peer Advising Schedule
Thursday, February 10, 2022 at 7-8pm EST
Thursday, March10, 2022 at 7-8pm EST
Thursday, April 14, 2022 at 7-8pm EST
You can find Christian in the Lehman Library Study Group Area, Room 329A (down the stairs of the 4th floor in the International Affairs Building, by the chalkboard that says 'Rose Office Hours")
---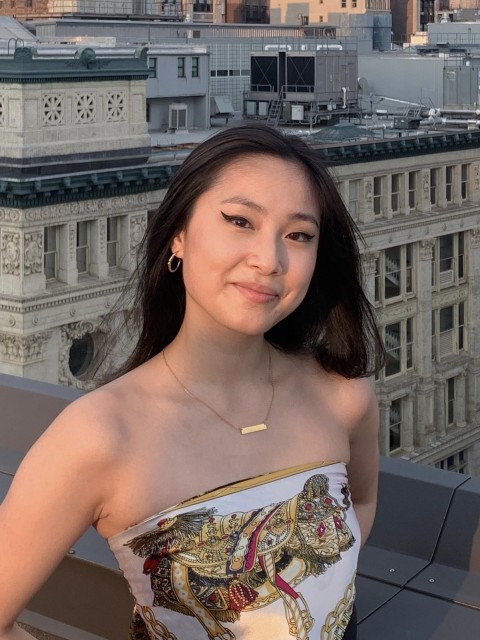 Cecilia Guan CC'22
Cecilia Guan is from Boston, MA and majors in Political Science with a concentration in Psychology. The intersection of politics, psychology, race, and law fascinates her, it drives her research interests and goal to attend law school. On campus, she is involved with Asian Youth Program, Chinese Students Club, and AXO. You can catch her eating her way through her NYC food bucket list, scoping out the best study spots, or raving about her latest productivity tool find (it's Notion at the moment). Cecilia would love to chat with you about creating cohesive narratives for applications, balancing internships and extracurriculars with academics, and tailoring your research to your passions.
Cecilia's Spring 2022 Near-Peer Advising Schedule
Tuesday, February 1, 2022 at 2:30 - 3:30pm EST
Tuesday, March 1, 2022 at 2:30 - 3:30pm EST
Tuesday, April 5, 2022 at 2:30 - 3:30pm EST
---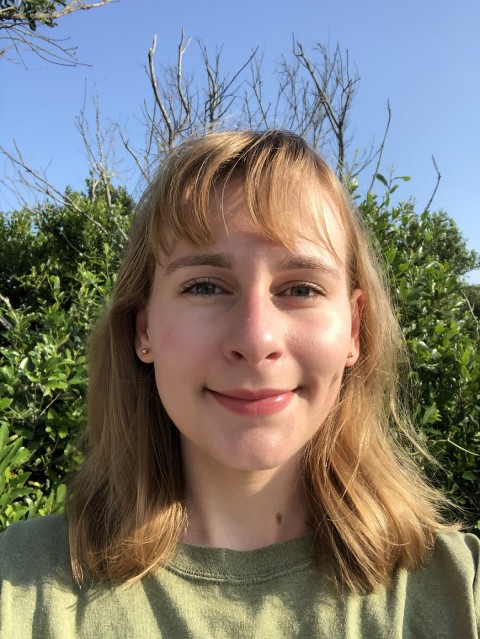 ​Virginia Ignelzi CC'22
Virginia Ignelzi, a current Columbia College senior, is majoring in Classics. She is always happy to talk about humanities research, developing interests into research projects, and anything related to her major (bonus points if you'd like to discuss Greek Imperial authors). On campus, she is involved with the Veritas Forum and the Columbia Catholic Ministry. In her free time, you'll often find Virginia running or making overly complicated recipes.
Virginia's Spring 2022 Near-Peer Advising Schedule
Tuesday, February 15, 2022 at 1:30 - 2:30pm EST
Tuesday, March 22, 2022 at 1:30 - 2:30pm EST
Tuesday, April 19, 2022 at 1:30 - 2:30pm EST
---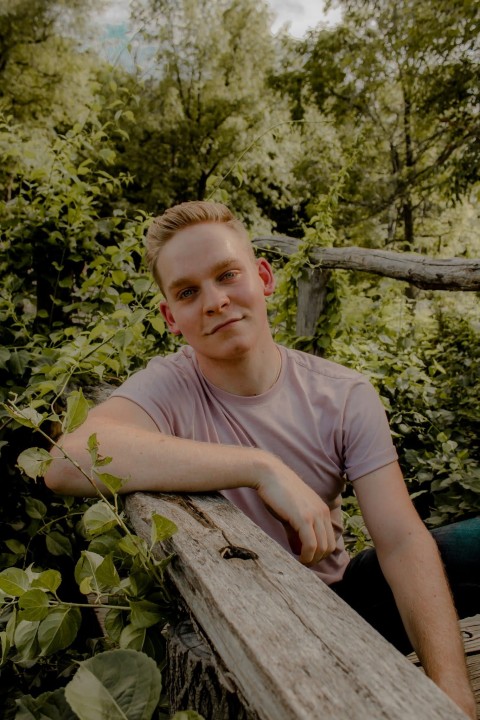 Adam Kluge CC'22
Adam Kluge is a current senior from Buffalo, NY, majoring in History and Political Science. With strong connections to activism, queer liberation, and the modernization of the Western canon, Adam is happy to discuss accessibility on campus, the intersection of politics and academia, and the ways in which students can craft their own research within the humanities. He is also always available to offer resources on navigating Columbia and its robust student/faculty population. On campus, Adam is involved with the Columbia Political Review, SHARP A Cappella, the Columbia College Student Council, and the Eric J. Holder Initiative. You can find him at your local drag brunch, or deep within the stacks of the nearest independent bookstore.
Adam's Fall 2021 Near-Peer Advising Schedule
Friday, January 28, 2022 at 10 - 11am EST
Friday, February 25, 2022 at 10 - 11am EST
Friday, April 1, 2022 at 10 - 11am EST