Columbia College Rose Research Ambassadors
The Columbia College Rose Research Ambassador program allows students who have successfully completed Contemporary Civilization to promote a culture of scholarship, investigation and community that Contemporary Civilization fosters early on in students' time at Columbia. It provides an opportunity for students to consider how Contemporary Civilization informs their intellectual investigations in specific fields and/or areas of research.
Writing about and reflecting on research, and by building on their earlier exposure to texts covered in CC, Research Ambassadors consider research as an extension of their engagement with core texts. They are able to demystify the research process, allowing them to consider how research further strengthens the skills they developed in Contemporary Civilization. The program allows students to consider how research gives them the flexibility of mind required in any post-graduate plan they seek to pursue, a mission that is at the heart of Contemporary Civilization.
Research Ambassadors are also available for near peer advising*, and contribute blog pieces to a webpage on the Academic Affairs website. The objective of this blog is to allow students to reflect upon their CC Journey, to promote a culture of research and scholarship among undergraduates, to empower the broader undergraduate community to engage in or consider research opportunities.
Read the CC Rose Research Ambassadors Blog.
* Students can find the near-peer advising schedule below under each fellow. Please note, the advising sessions are open to all and students can join the session at any time during the allotted hour.
2022-2023 CC Rose Research Ambassadors & Near-Peer Advisors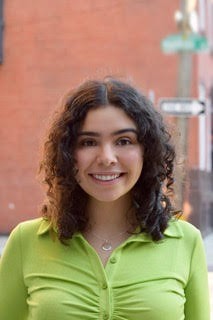 Juliet Paiva, CC'23
Juliet Paiva is a current senior pursuing a double major in philosophy and political science. She is happy to talk about research in either of those areas, including her experience as a research assistant at Columbia's School of International and Public Affairs. She has an interest in international and contemporary political theory, moral philosophy, and epistemology. Juliet loves working out, hosting a book club, and exploring New York City. She is happy to chat about her own experiences, the Core, humanities and social sciences research, choosing a major, and any topics related to productivity and mental health at Columbia.
Juliet's Spring 2023 Near-Peer Advising Schedule (Zoom meetings are linked below)
---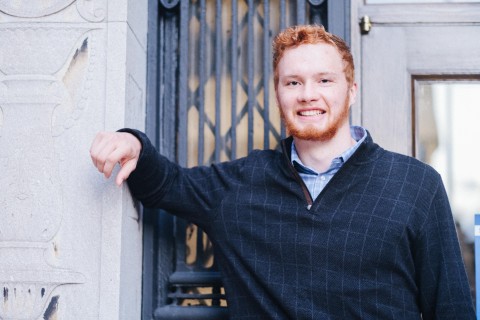 Jonathan Tanaka, CC'23
Jonathan Tanaka is a senior studying philosophy and mathematics. He works mainly in formal analytic philosophy, mathematical logic, and the foundations of mathematics, but loves conversations about any intellectual domain (especially if they are of interest to his interlocuter)! He has conducted and presented research in the Philosophy, Religion, and Mathematics Departments, and he has presented his work in philosophical pedagogy in universities and conferences around the world. Among other things, he is more than happy to discuss any of these projects, how to secure opportunities like them, how to approach professors, how to maximize one's academic experience, or generally how to navigate the Core.
Jonathan's Spring 2023 Near-Peer Advising Schedule
Thursday, February 3rd, 2023 from 8-9am EST
Thursday, March 10th, 2023 from 8-9am EST
Thursday, April 14th, 2023 from 8-9am EST
You can find Jonathan in-person at the John Jay Residence Hall Main Lounge (at the tables by John Jay bust in the back of room).
---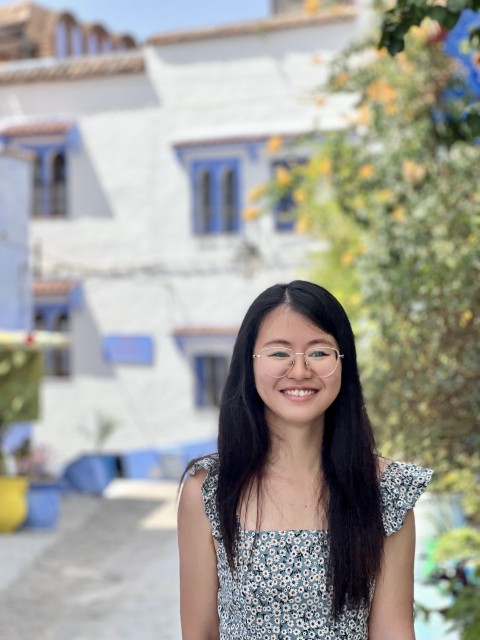 ​Elia Zhang, CC'23
Elia Zhang is a senior from Hefei, China studying Philosophy and History. During college, she enrolled in a variety of graduate-level seminars and was constantly thrilled by the feeling of going from knowing nothing about a topic to being well-versed in it at the end. Her current research interest lies in understanding the historical evolution of metaphysical theories, but she is also widely interested in economic history, critical theory, and aesthetics. As a Rose teaching assistant, she hopes to focus on the topics of work-life balance, mindfulness and wellbeing, and to explore strategies that can sustain positive motivation in the long run.
Elia's Spring 2023 Near-Peer Advising Schedule
Wednesday, February 22nd, 2023 from 10:10-11:10am ESTWednesday, March 1st, 2023 from 10:10-11:10am EST Wednesday, April 5th, 2023 from 10:10-11:10am EST
Meet via Zoom here.
---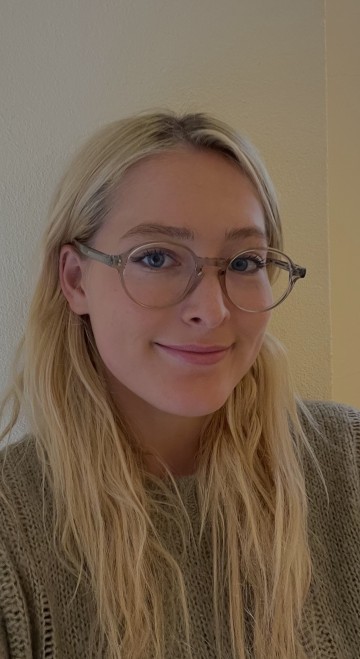 Elliot Blake Hueske, CC'23
Elliot Blake Hueske is a current senior studying Psychology and Philosophy. Her research interests include ancient Stoic ethics and epistemology, empirical moral psychology, early modern resistance theory, philosophy of language, and premodern debates on women. In her free time, she enjoys going to flea markets, listening to music, reading existentialist texts, and writing poetry. She would be happy to discuss approaches to interdisciplinary research, identifying and pursuing research opportunities, and the process of making historical concepts relevant today.
Elliot's Spring 2023 Near-Peer Advising Schedule

Wednesday, February 8th, 2023 from 3 - 4pm EST
Wednesday, March 8th, 2023 from 3 - 4pm EST
Wednesday, April 12th, 2023 from 3 - 4pm EST
---
Lorenzo Garcia, CC'23
Lorenzo Garcia is a senior majoring in history and concentrating in philosophy. He has an interest in Early Modern European History, political thought, and contemporary legal issues. Lorenzo enjoys talking about any research in those subjects and the history of the CORE, its traditions, and managing classroom discussions and learning as a student. He's also happy to talk about hiking, running, and any other extracurricular interests.
Lorenzo's Spring 2023 Near-Peer Advising Schedule

Tuesday, February 7th, 2023 from 10 - 11am EST
Tuesday, March 7th, 2023 from 10-11am EST
Tuesday, April 4th, 2023 from 10-11am EST
You can find Lorenzo in-person at the Butler Lounge.