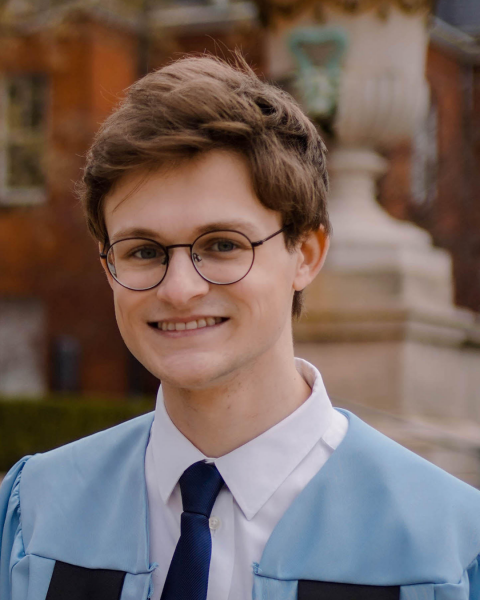 Ethan Fenlon CC'21, has been awarded a DAAD Study Scholarship. DAAD (Deutscher Akademischer Austausch Dienst, or German Academic Exchange Service) Study Scholarships provide highly qualified individuals with an opportunity to complete a full Master's degree program at a German university, in nearly any field.
Originally from Pennsylvania, Ethan graduated from Columbia with a major in English. On campus, he was a regular programmer at the freeform WBAR radio station and volunteered to tutor NYC high school students through the Roger Lehecka Double Discovery Center. He also taught English to adult language learners at the local nonprofit Community Impact.
Ethan is currently teaching English in Cheonan, South Korea as a Fulbright Scholar. He plans to use his DAAD Scholarship to pursue an MA in European literature at Humboldt-Universität zu Berlin.
For more information about DAAD Scholarships, please reach out to Undergraduate Research and Fellowships.