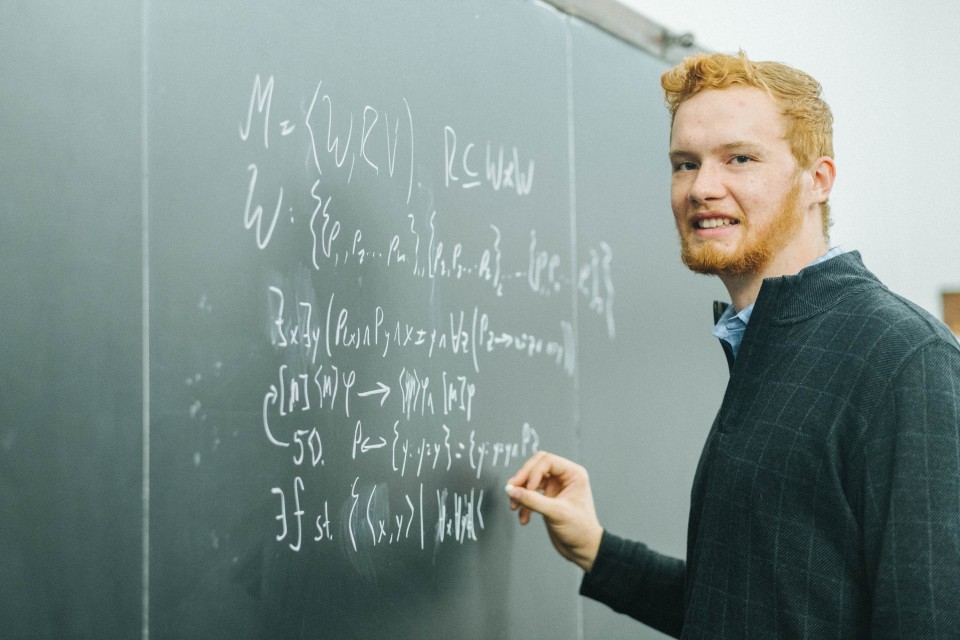 Jonathan Tanaka CC'23, of Nicholasville, Kentucky, has been awarded the prestigious Beinecke Scholarship. As a Columbia College major in Philosophy, with a special concentration in Mathematics, Jonathan was recognized by the Beinecke for his commitment to his field and his exceptional promise in making original intellectual contributions to the field through his future scholarship. Within philosophy, Jonathan has a particular interest in formal philosophy, formal logic, and metamathematics and plans to eventually enter a Ph.D. program in the United States where he may be able to further immerse himself within the study of these topics.
The Beinecke Scholarship Program was established in 1971 by The Sperry and Hutchinson Company, with a mission to provide scholarships for the graduate education of undergraduate students who display exceptional promise within their field. The program seeks to encourage and enable highly motivated students to pursue opportunities available to them and to be courageous in the selection of a graduate course of study in the arts, humanities and social sciences. Each scholar receives $4,000 immediately prior to entering graduate school and an additional $30,000 while attending graduate school. There are no geographic restrictions on the use of the scholarship, and recipients are allowed to supplement the award with other scholarships, assistantships and research grants.
---
URF invited Jonathan to share his thoughts and insights about his recent Beinecke application experience as well as to reflect upon his time at Columbia thus far. Read what he shared below.
---
What do you plan to do following this fellowship experience?
The generous Beinecke Scholarship will provide essential funds for creative and unique research projects during my time pursuing a Ph.D. in philosophy at a top program in the United States. I plan to continue to conduct research in formal philosophy and its intersections with philosophical logic, which may lead to unique interdisciplinary projects. One of my long-term projects has been the development of formal systems relating to teleological logic – an area has yet to be developed and one which could massive upshots for AI applications. I have independent interests in formal metaphysics, topics surrounding a priori domains, and the philosophy of mathematics. All of these sub-domains will serve as topics of research interest.
What do you hope to do in the longer-term professionally?
I intend to pursue a professorial position at a top university in philosophy, teach undergraduate and graduate students, and contribute to the academic philosophical literature on a number of topics surrounding my research interests. I like the idea of a university well-known for academic excellence outside philosophy as well, since my intellectual interests can hardly be restricted to pure philosophical inquiry. I have always maintained a strong commitment to teaching and the accessibility of the field, which is why I intend to continue to develop programs like Logic Made Accessible Inc throughout my career.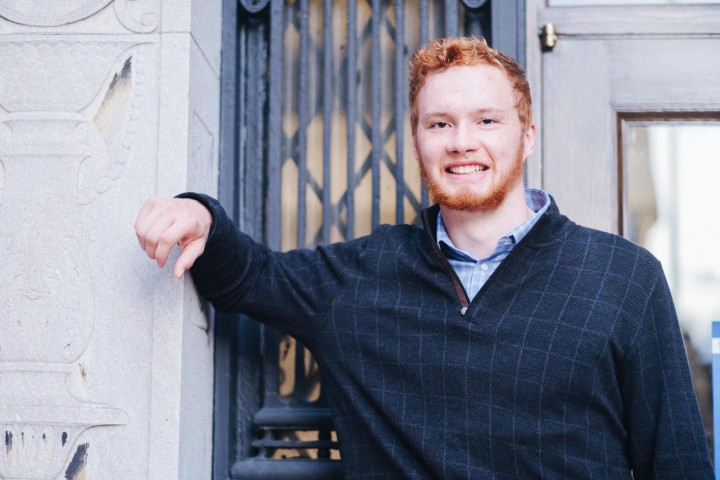 What was your favorite class taken at Columbia? Why? How did it prepare you for or how is it relevant to this fellowship?
I cannot overstate my support of the Columbia Core Curriculum and the ways that it has cultivated my intellectual interests across diverse and exciting domains in important and long-lasting respects. Philosophy occupies the peculiar standpoint of possessing the ability to treat each and every domain as an object of inquiry in itself, but proper philosophical inquiry across domains requires familiarity and interest in drastically different fields. This is precisely what the Core provides, if one takes the time to make the most of it. Augmented by its independent excellence in each of the subjects to which the Core extends, I can't think of a university that parallels Columbia in this respect.
Congratulations Jonathan!
To learn more about the Beinecke Scholarship, visit the URF website or schedule a meeting with a URF advisor!