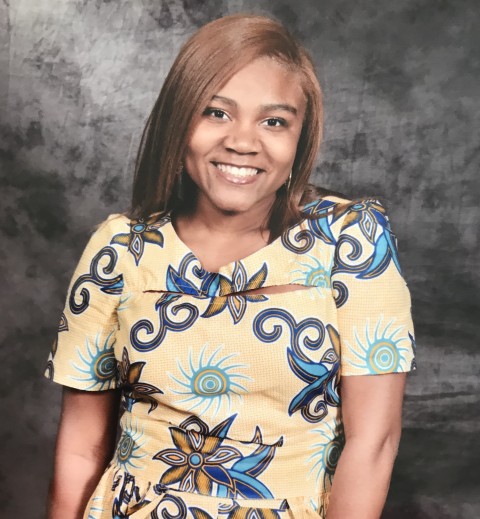 Myesha Jemison TC'20, currently residing in Atlanta, Georgia, has been awarded the prestigious Gates-Cambridge Scholarship. The Gates Cambridge Scholarships are highly competitive and awarded to outstanding candidates from outside the U.K. to pursue a full-time postgraduate degree in any subject at the University of Cambridge.
As a PhD candidate at Cambridge, Myesha plans to focus her research on exploring the inequity in education opportunities and outcomes, address how education can be made more equitable, and how research can be more than a distorted reflection imagined by outsiders studying communities unfamiliar to them.
URF invited Myesha to share her thoughts and insights about the application process, her upcoming experience at Cambridge, and about her time at Columbia. Read what she shared with us below.
---
What were some challenges you encountered in either deciding to apply and/or within the application process, and how did you push through them?
Studying full-time while working full-time as an operations and business analyst in the midst of a pandemic was challenging, especially as a first-generation college student. Adding a cycle of PhD applications to this was even more daunting, and this experience taught me how to optimize my time, prioritize, and relentlessly chase after my purpose and passions. It also exposed the work left to be done, even beyond my research scope, to ensure education is equitable in every sense of the word. Now that this chapter is closing, I thank God that the lunch hours and long nights spent coding, debugging, designing, researching, and writing have come to a welcomed end. I look forward to continuing to fight for education equity.
How do you hope this fellowship experience will influence or impact the professional trajectory you are on?
I've long known research would be integral to my trajectory. I selected Princeton for my undergraduate studies for the early opportunities and funding for research it promised (and delivered), and I chose Columbia for my master's degree to focus my research on computer science and instructional software design. Through my PhD, I intend to continue this research thread deftly equipped with the resources and technique afforded by the technology industry and academia. I envision myself engaging in entrepreneurship and community development, leading sustainable and equitable technology and education strategy, and mentoring the next generation of compassionate and justice-oriented scholars on and off college campuses as a professor.
What was your favorite class taken at Columbia? Why? How did it prepare you for or how is it relevant to this fellowship?
Fortunately, I was able to take a number of courses I found both engaging and challenging. Two of my favorite courses were Theory and Programming of Interactive Media and my research seminar Researching Technology in Educational Environments. My work with Dr. Susan Lowes, a Columbia grad and Director of the Institute for Learning Technologies, in the seminar helped me to better frame my PhD research methodology, especially since Dr. Lowes encouraged students to come to the course with a research project in mind. It was only fitting that she served as one of my University of Cambridge references and a sounding board as I navigated doctoral applications.
---
Ms. Jemison is joined by fellow Columbia University recipient of the Gates-Cambridge Scholarship, Elizabeth Wiita BC'19, SEAS'25.
Learn more about the Gates-Cambridge Scholarships.
Read more Student Stories.