Cameron Adkins CC'23 (left); James H Elliott II GS'23 (right)
Columbia University is proud to announce that two undergraduate students, James H Elliott II GS'23 and Cameron Adkins CC'23, have been named 2022 Truman Scholars!
The Truman Scholarship is the premier graduate scholarship for aspiring public service leaders in the United States and this year's 58 new Truman Scholars were selected from 705 candidates nominated by 275 colleges and universities, with Columbia University recognized as one of six institutions with multiple named scholars.
Established by Congress in 1975 as the living memorial to President Harry S. Truman and national monument to public service, the Truman Scholarship carries the legacy of President Truman by supporting and inspiring the next generation of public service leaders. Truman Scholars demonstrate outstanding leadership potential, a commitment to a career in government or the nonprofit sector, and academic excellence. Each Truman Scholar receives funding for graduate studies, leadership training, career counseling, and special internship and fellowship opportunities within the federal government. Read more about this year's competition and the full press release here.
---
Meet Columbia's newest Truman Scholars!
James Harvey Elliott II GS'23 of Newark, Delaware, majors in African American and African diaspora studies, with a special concentration in political science. Through his dedication to civic engagement, James seeks to increase and facilitate support for the collaboration between American institutions of higher education and a significant expansion of post-secondary opportunities within America's prison systems. In joining the Truman Scholar community, James describes finding "…a community of people supporting one another while pursuing their boldest visions of change. As a part of the Truman network, I know I am in the right place with the right people to live out my aspiration of ensuring that all incarcerated citizens have access to high-quality post-secondary education. Accomplishing this lofty goal will take time. However, I am grateful that I have the support needed to contribute to the task of reimagining our visions of justice to ensure a more transformational criminal justice system."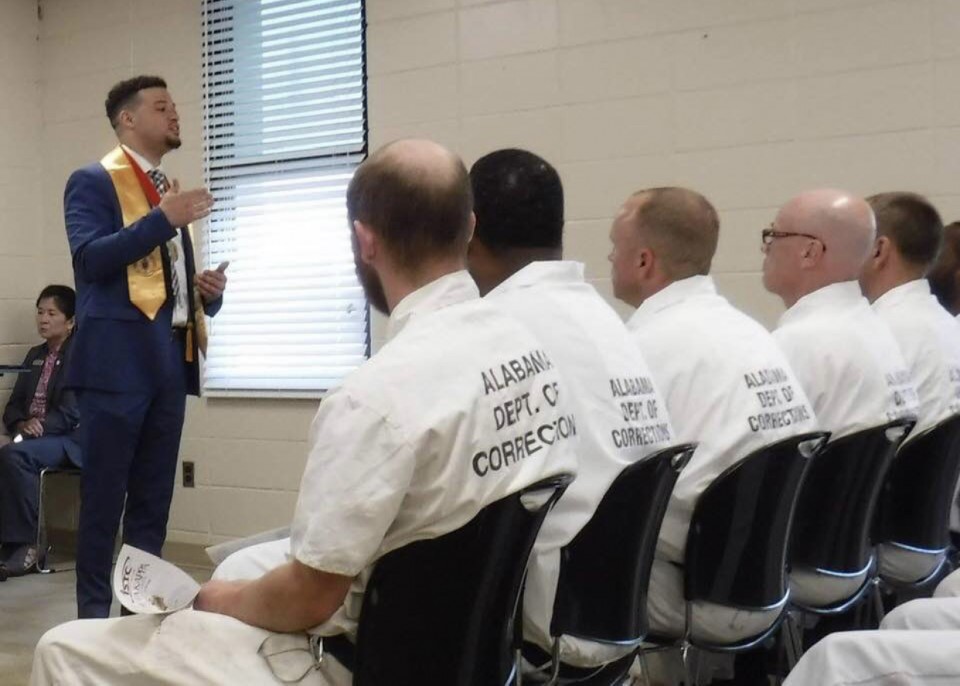 James's advice to those considering applying to a fellowship?
"Fellowships provide opportunities for experiential learning. The application process offers space to develop a deeper understanding of oneself. It also pushes one to believe in who they are and what they can provide to the world. Fellowships also offer the opportunity for professional development, which equips students with valuable experiences to draw from for future endeavors. Selection often also means joining an organization or foundation and a community of present and past scholars. Finally, fellowship networks provide students additional opportunities to learn and establish meaningful relationships with like-minded fellows and organizations that align with their passions."
Cameron Adkins CC'23, is a political science and psychology major from Logan, West Virginia. In considering his long-term career aspirations within public service, Cameron plans to give back to the greater Appalachia region by supporting, building and advocating for increased local initiatives devoted to workforce development programs and an advancement within rural policy directly benefiting the region's underprivileged communities. Reflecting on his recent Truman Scholar award, Cameron highlights the support of his hometown community, "I would not be here, at Columbia or a Truman Scholar, without the amazing people of southern West Virginia promoting, helping, and believing in me. I'm thankful and indebted to my region and the community that took me in, raised me, and developed me into the person I am today."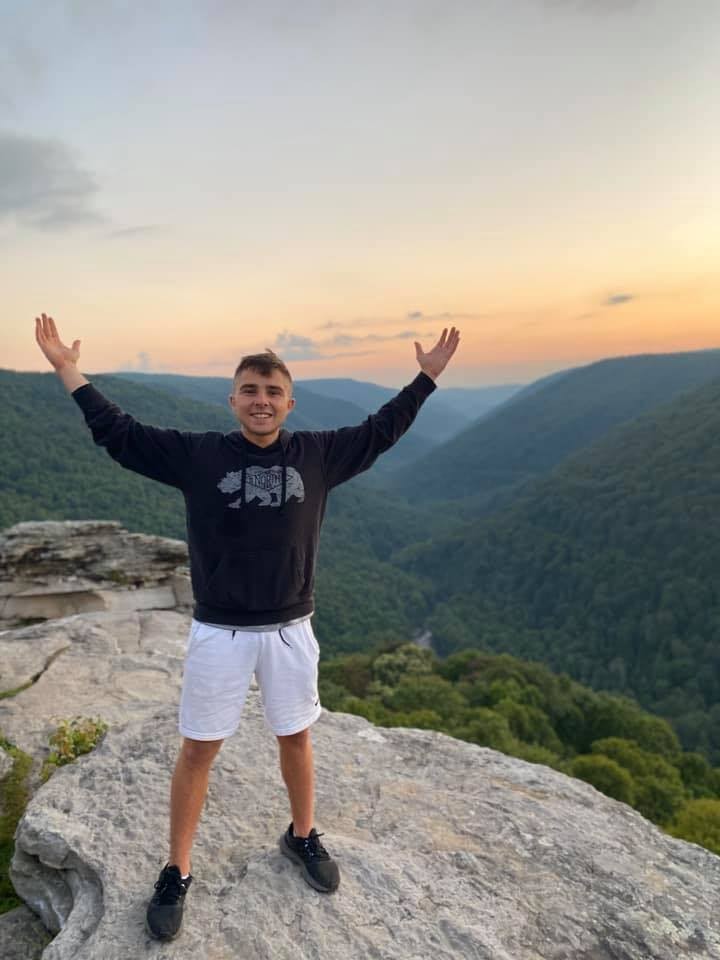 Discussing his recent Truman interview experience, Cameron offered the following advice to those preparing for an interview of their own:
"…I was extremely nervous about [the interview] and remained anxious from the moment I was notified of being a scholarship finalist in early February to my interview in early April. One piece of advice is to not be like me, do not sweat the process. The 20-minute interview ended up feeling like it was just a few minutes. After my interview, I did not think I knocked it out of the ballpark; however, I knew I stayed consistent and topical. Looking back, I think urging consistency in any interview is vital, especially when the panel is attempting to throw you off a bit."
Congratulations to James and Cameron!
To learn more about the Truman Scholarship, visit the URF website or schedule a meeting with a URF advisor!